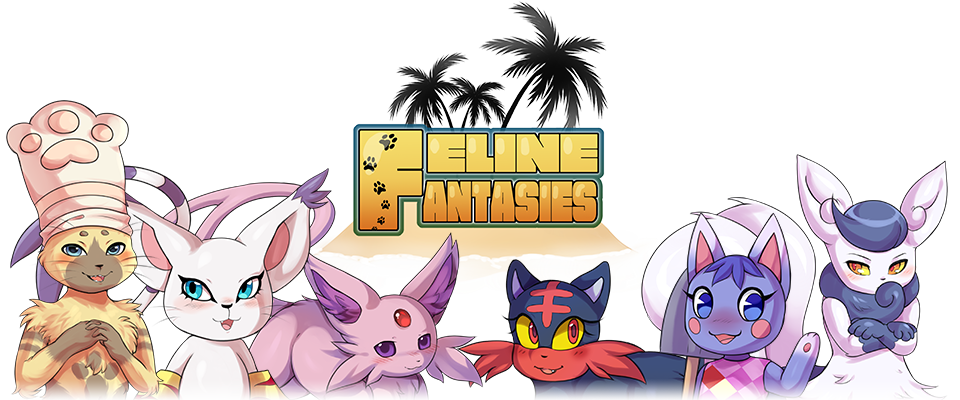 Feline Fantasies
Feline Fantasies update January 2023.
---
[Retranscription from Patreon]

Hi guys, TAD here, back again, once again! :3 I have a few updates for y'all, so I figured to share it with you on this lovely Saturday!
Work on the final battle has officially begun! My partner in crime, Side B, has estimated it will take a few weeks to implement the battle system fully and make it functional.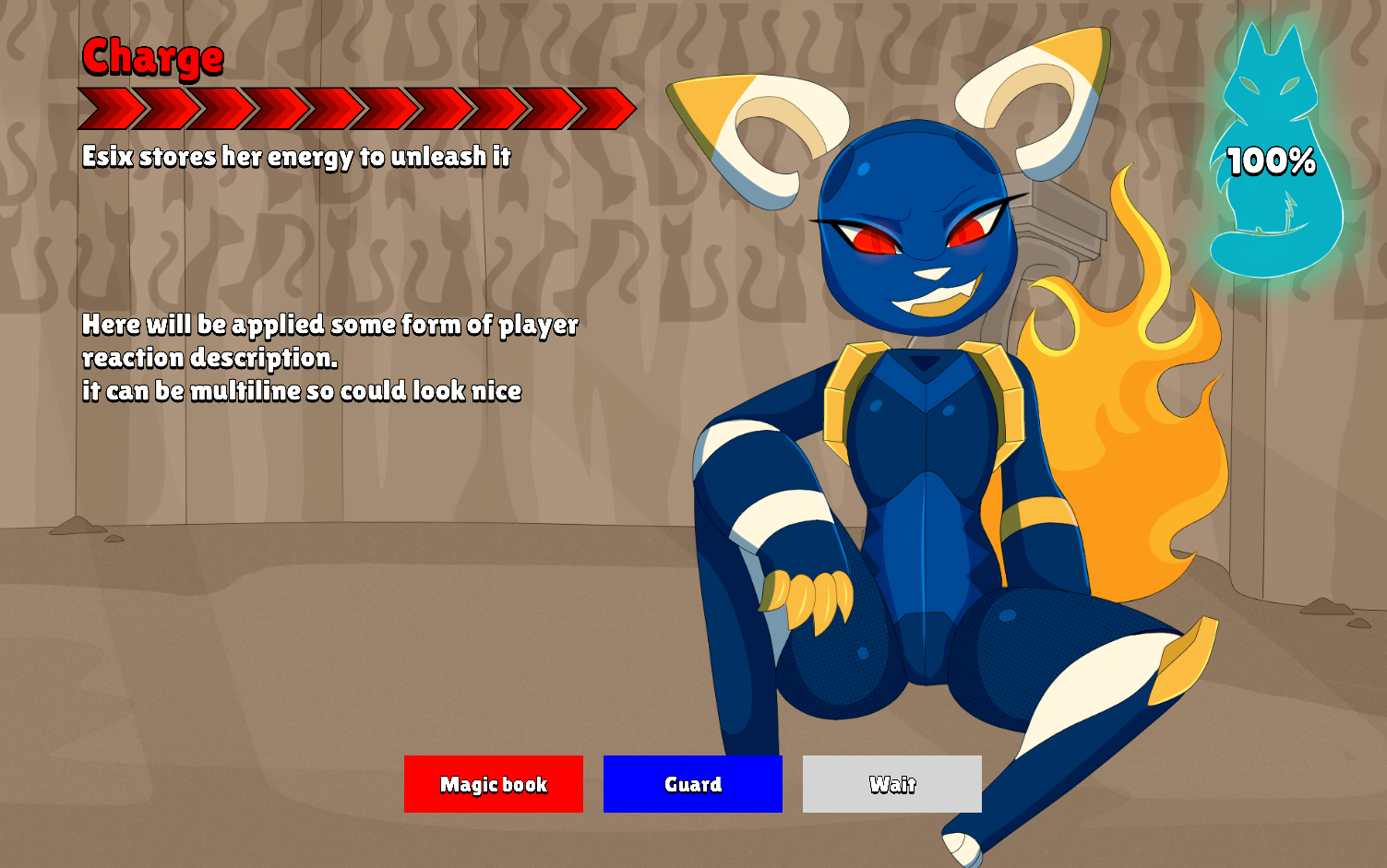 This is a WIP screenshot with the classical Esix art in place, created by my other coder, Suiro. :3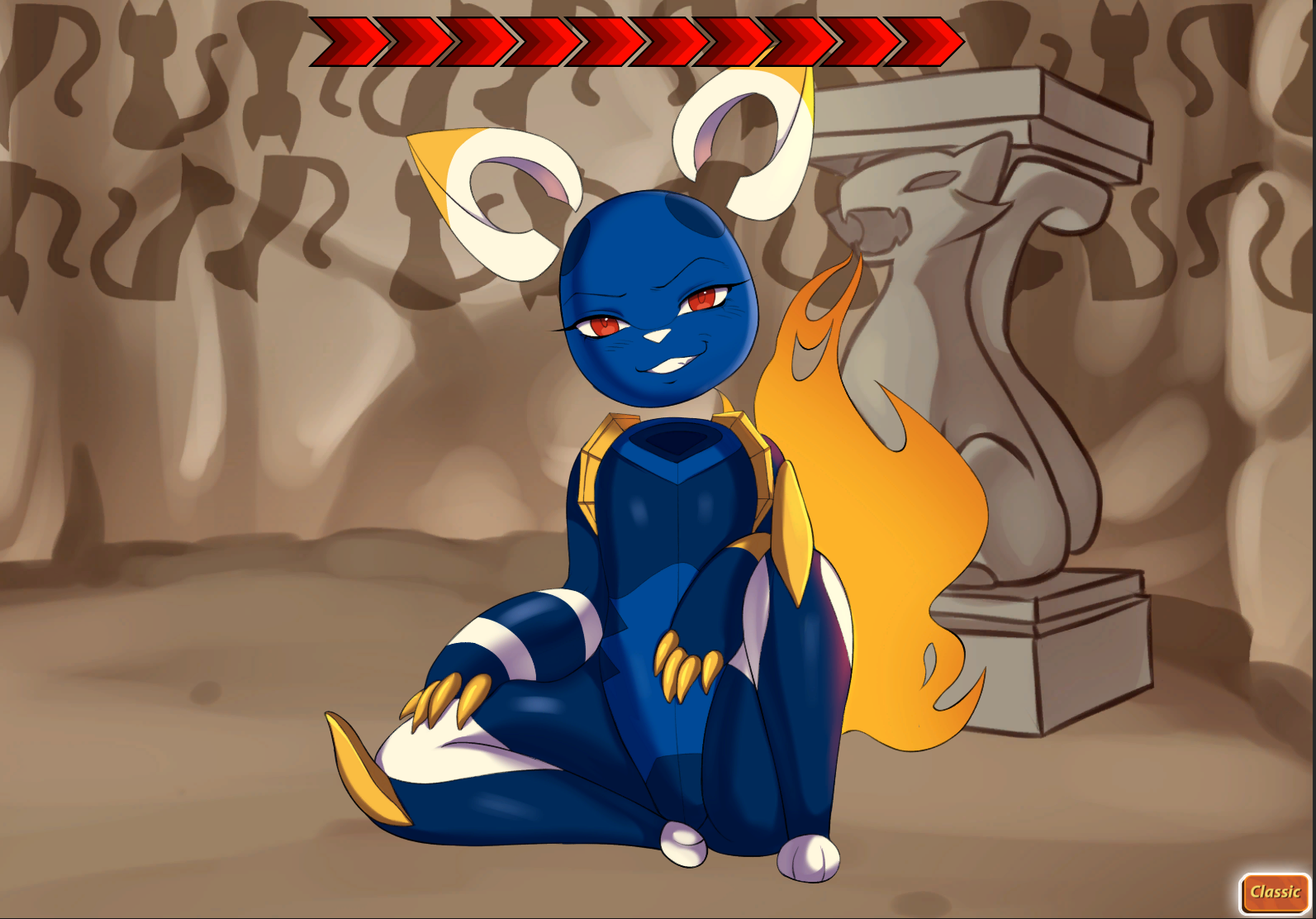 And this is progress so far how it's going to look like with the remake art! I'd say it's going to look pretty good. :D
By the way, I don't know if I mentioned it yet, but all attacks are going to be fully animated with sound effects! I'll definitely show some videos in the upcoming weeks as well as we move along. ^^ Finally, I want to end this update with some more positive news: I have found a new artist who's willing to draw both Yuumi and Mew for the post game! ^O^ With this, a post game is guaranteed to happen with two more felines for you guys to enjoy! Consider it a gift for all of the immense support I've received so far! I'll reveal who the artist is going to be in the upcoming weeks as well! So my Patrons can look forward to some new sketches / art too! :3
For now, I hope y'all have a wonderful weekend! I'll keep you guys updated whenever we make progress! Stay safe and until next time! <3 https://twitter.com/TADAveragedude/status/1616896841609580551
~TAD