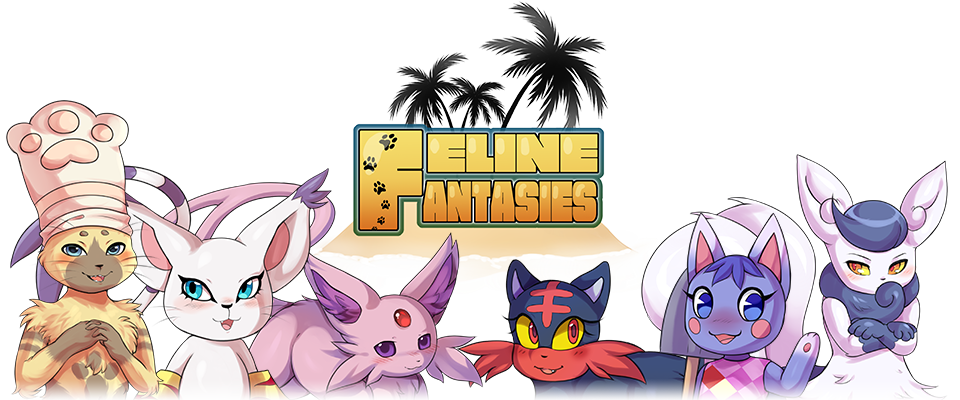 Feline Fantasies
Some quick major bug fixes. I will be working on the others as I go.

• Fixed Blair classic art transparency issue.
• Fixed Topaz minigame display bug.
• Topaz minigame sequence is no longer reset on incorrect input.
• Fixed a case where Mittens' Feline Seduction could be redone, leaving the dialogue impossible to progress further.
The Topaz minigame display bug is not one I could replicate, so I'm going to need some confirmation that it is indeed fixed for those who encountered it. I've also received various feedback that the Topaz minigame is confusing. We'll consider retouching said minigame in various ways. If you find any issues, let us know and we will be fixing them as soon as possible.

Files
Feline Fantasies - HTML5
Play in browser
Version 2.0.1
Jun 07, 2022
Feline Fantasies - Windows 64 bits
410 MB
Version 2.0.1
Jun 07, 2022
Feline Fantasies - Windows 32 bits
405 MB
Version 2.0.1
Jun 07, 2022
Feline Fantasies - MacOS
407 MB
Version 2.0.1
Jun 07, 2022
Feline Fantasies - Linux
408 MB
Version 2.0.1
Jun 07, 2022