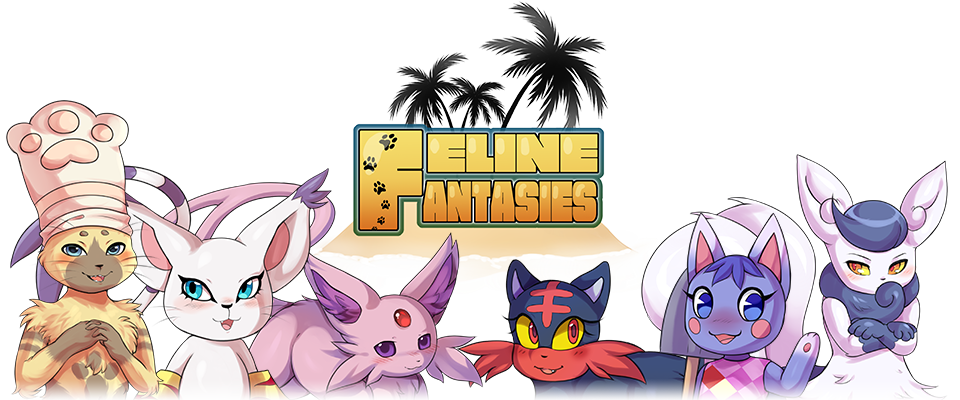 Feline Fantasies
Feline Fantasies General Update end of March 2022
---
[Retranscription from Patreon]


Hiya guys, TAD here, back again, once again with the latest update regarding the development of Northern Ruby Island! It's the end of March already. Time sure does fly, huh? In any case, here's where we are currently with our development.
As of now, four out of seven mini-games have successfully been implemented into the game! This means only three mini-games are remaining before Northern Ruby Island is complete and fully functional.
This means with certainty that we'll start play-testing the game in April! Depending on how much bugs and other errors we'll find will eventually determine when the game will officially be published. There are two possibilities:
Either all bugs we find are small and the edits will be done quickly. This means with high certainty that the game will be released to Patrons between the 7th and 14th of May and to the public between the 21st and 28th of May.
Or we do find multiple large errors that require more time to fix. If this happens, I assume the game will be released between the 21st and 28th of May for Patrons and in early June to the public.
In any case, we're as good as in the endgame! Almost a year in the making, but I'm very proud already how it looks! I hope y'all have a little bit more patience so we can give you an update that's truly worth it! ^^ For all my Patrons, reminder that you don't have to pay for the month that's coming up! Active billing will resume at the 1st of May 2022 again. For now, I wish y'all a blessed day and a good weekend! Stay safe and I'll see y'all soon! <3
~TAD