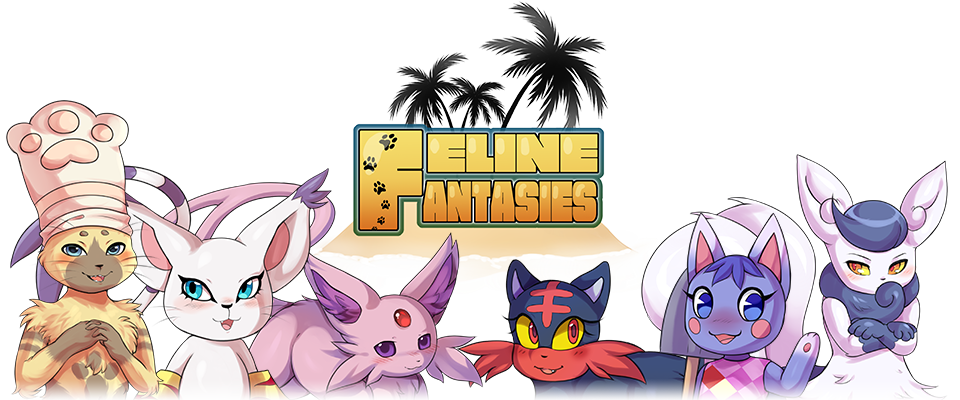 Feline Fantasies
Permission Issue with MacOS + How to fix it
---
I have received various reports about the MacOS version of Feline Fantasies. As I do not own a Mac machine on my own, I've conducted a few researches and came up with various solutions. First of all, it appears Unity no longer support the 32 bits architecture for MacOS, so if you're running such, I'm afraid the game simply isn't compatible for you.
Now, it appears that it is a common issue with Big Sur users to not be given access to the application, so here's a few potential workarounds. Let me know if any of them works.
Solution #1 : Itch.io app
Download and install the Itch.io app.
Using the itch.io app, download and play Feline Fantasies.
Solution #2 : Terminal
Open the Terminal.
Type in : sudo chmod -R 777
Drag & Drop "Feline Fantasies.app" into the Terminal.
Press enter. (It's possible they ask you for your password)
Launch the Feline Fantasies.app.
Solution #3 : The Unarchiver
Download and install the Unarchiver app.
Use this application instead of the default one to unzip "Feline Fantasies (Current version) - MacOS.zip".
Launch the Feline Fantasies.app.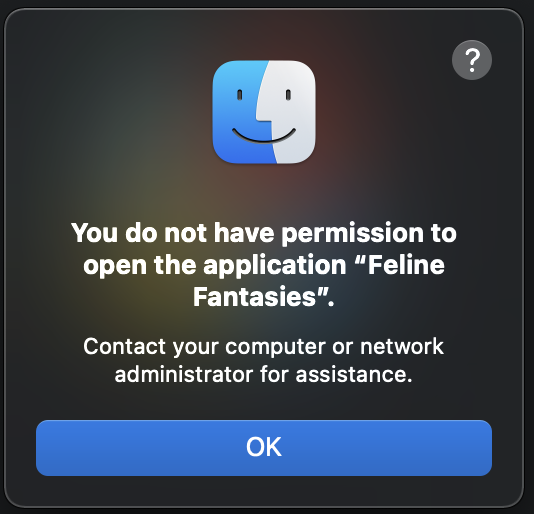 Files
Feline Fantasies 1.1 - MacOS
231 MB
Jun 30, 2021